A Day in the Life with Carla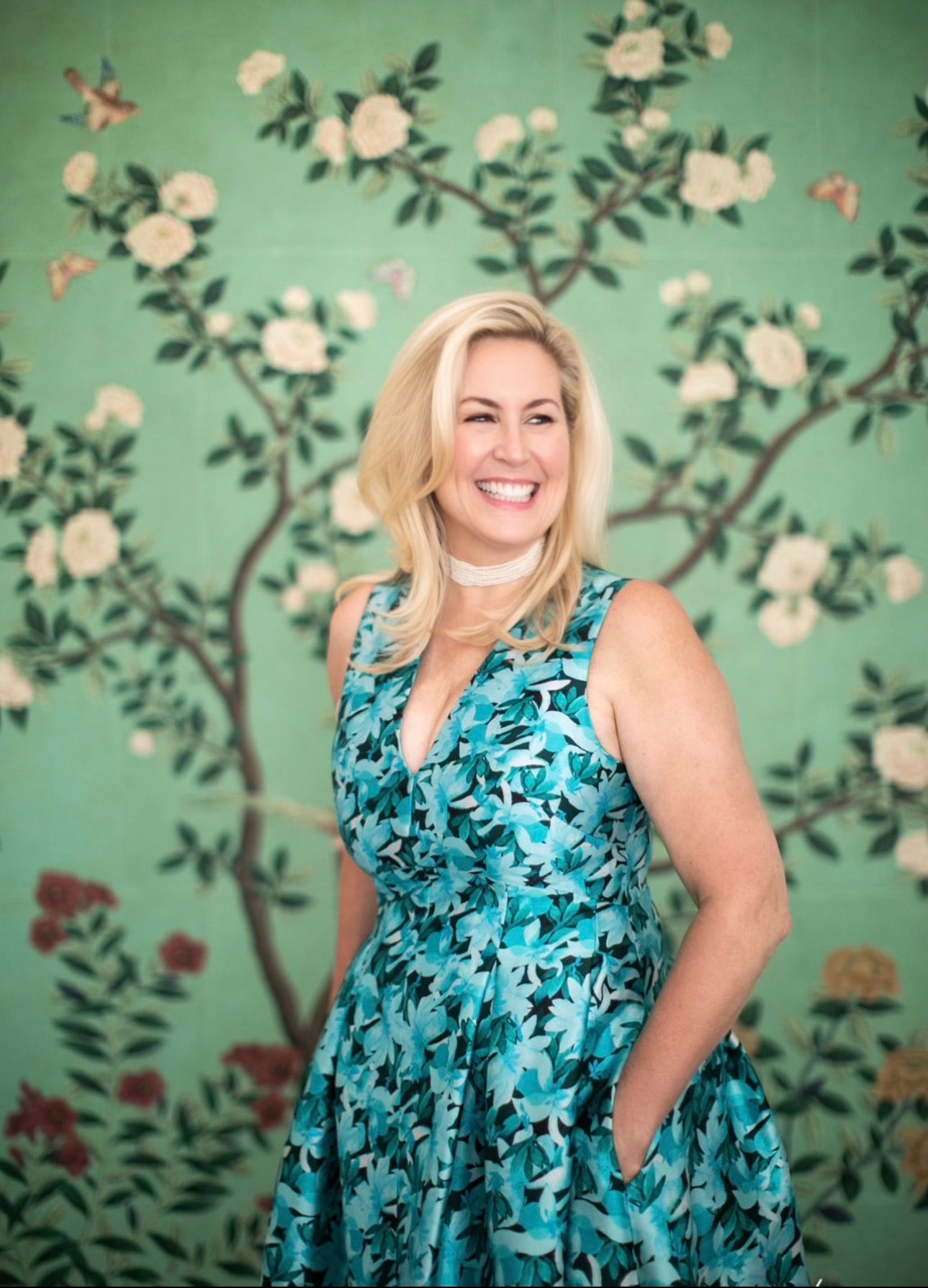 Anyone in the design world knows that our day-to-day changes at the drop of a hat. Whether it is running off to client meetings, meeting vendors, or making selections at the Design District, things are always changing! However, I try to keep a routine because I thrive in structure and organization. I thought it would be fun to walk you through a day in my life as the principal at Dunbar Road!
6:00-8:30: I wake up around 6:00 every morning. I always start by meditating for a few minutes; I say a prayer and set my intentions for how I want to approach the day. I find this very centering, especially working in a fast-paced industry. Then, I do my morning skincare, put on makeup, get dressed, and head downstairs for my green juice. As I sip on my green juice, I typically scroll social media, catch up on text messages, and prepare to leave for my favorite part of the morning: coffee at Grand Central, a.k.a, my parents' house! They live two minutes away from me, so I almost always pop in to have a hand-pressed coffee and biscotti with them. My dad is an absolute expert when it comes to coffee, so it is always special having that quality time. From there, I head into the office!
8:30-9:30: I get into the office and meet with my team. I always like to have this time with them to get status reports on our projects and catch up with them and hear about their weekends and what is going on in their lives. In these meetings, we usually discuss what the week looks like regarding installations and project developments, finalize vendor schedules, and make a plan to tackle the crucial deadlines of the week.
9:30-10:30: After we all meet, I usually return to my office and meet with my Business Operations Manager, Annie, to review my calendar and discuss any pressing action items. I usually take this time to return any phone calls and go through my emails.
10:30-1:00: I usually schedule meetings with clients mid-morning. It can vary between a site visit, a meeting with the architect and builder, or finalizing selections at the office on Lovers Lane. We always either go to lunch with them or carry in from one of our favorite nearby spots. Rise Soufflé is my all-time favorite—if you don't order a soufflé there, be sure to get the Rise salad with salmon. Everything on the menu, though, is delicious!
1:00-2:00: Once I get back from lunch, I usually regroup with the team to answer any outstanding questions they may have. I will also go through any projects still in the design phase and make final selections. This usually means a trip to the Dallas Design District, my favorite place for inspiration!
2:00-3:30: I will make my way down the Dallas North Tollway to the Design District to shop around. My favorite places to visit are Schumacher, Culp, James Showroom, Wells Abbott, Hickory Chair, Pierce Hardware, Stark Carpet, and Stone Boutique.
3:30-5:30: I will make my way back to the office to drop off any new samples I picked up and work with my designers until we wrap up at 5:30.
5:30-7:00: I pick up a workout class right after work at one of my favorite local studios. I love spin classes; it is my favorite thing when the lights go out, I can shut off work, and go into another world.
7:00-10:00: After working out, I settle in for my favorite part of the day. I usually come home, whip up something easy for dinner, and head upstairs to shower. After I get my pajamas on, I pour myself a huge glass of ice water. I admit that I am not the best at drinking water throughout the day, so I remedy that before I go to bed. I usually cozy up and watch a period drama show or movie (Pride & Prejudice is my all-time favorite), or a sci-fi movie like Interstellar. I go to bed around 10:00 PM, and I prepare to do it all again tomorrow!
I can't believe we are already in September! I hope you have a wonderful start to your autumn season.